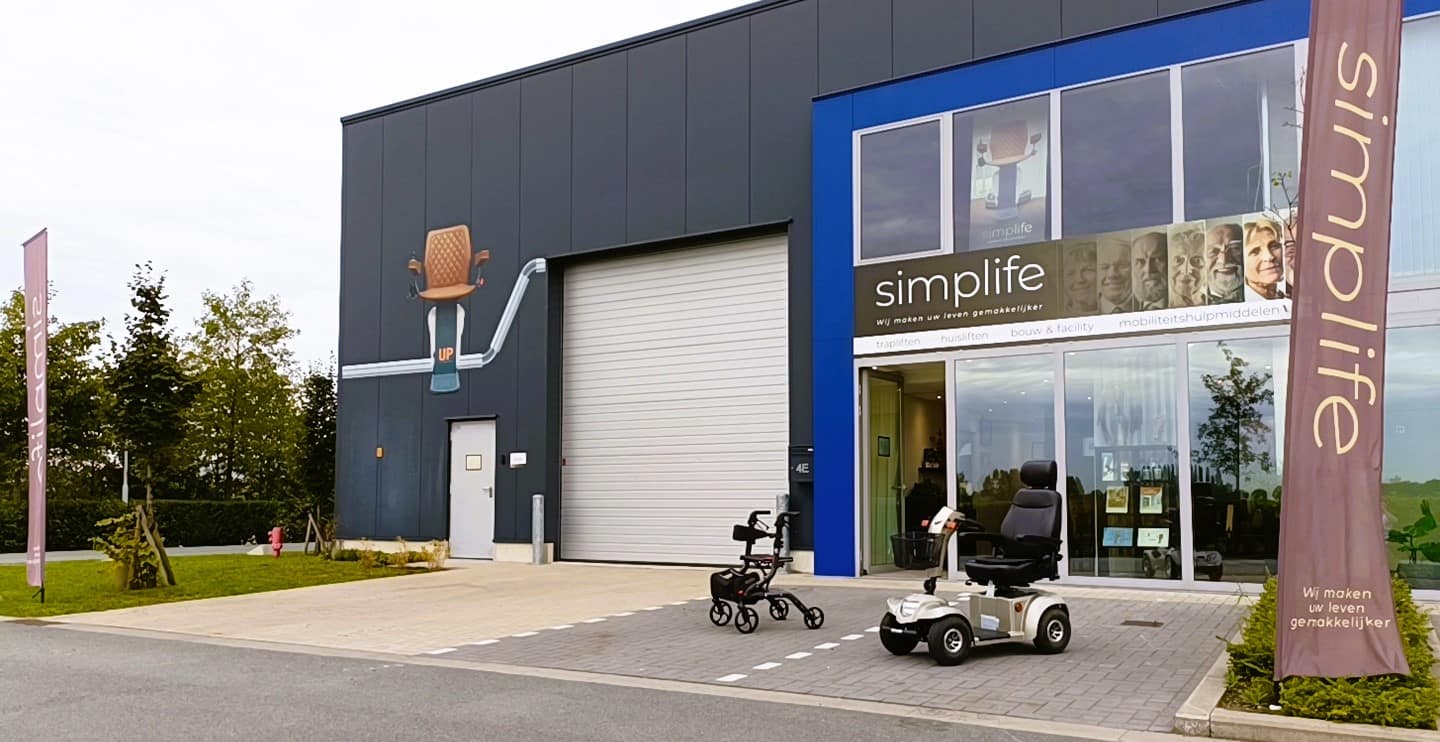 Simplife is opgericht door Jeroen & Deborah en samen met de oudste zoon Dylan, zijn zij de bestuurders van Simplife. 
Jeroen is dagelijks op de baan om allerlei klussen en interventies uit te voeren maar houd zich ook bezig met het dagelijks beleid van Simplife.
Deborah is het gezicht van Simplife. Haar zie je het vaakst in onze showroom te Stabroek. Is ze er even niet dan is ze op klantenbezoek.
Dylan is nog student aan de hoge school van Antwerpen en brengt de meeste tijd door in zijn boeken. Achter de schermen houdt hij mee een oogje in het zeil 🙂 .  
Simplife richt zich vooral op de doelgroep van personen die minder mobiel zijn in hun eigen vertrouwde omgeving. Het mooie van dit tijdperk is dat er zoveel hulpmiddelen zijn om toch thuis te kunnen blijven wonen in de vertrouwde leefomgeving.  
Een trap bijvoorbeeld kan in je woning een obstakel zijn maar door een traplift te plaatsen hoeft dit zeker niet meer zo te zijn. Onze trapliften brengen je zorgeloos naar boven en naar beneden. 
Wat dacht je van een scootmobiel, een rollator of een simpele handbeugel in de badkamer of een totale renovatie van je woning? Ook deze producten en diensten bieden we aan.
Simplife bestaat al langer dan november 2020, we zijn toen officieel van start gegaan als BV maar Simplife is eigenlijk een samenvoeging van 4 verschillende activiteiten.
Henovations, de eenmanszaak waar passie voor vakmanschap de slogan was.  H&F Liften het 2de bedrijf waarin uiteraard alles omtrent liften de hoofdzaak was. We monteerde liften en later deden we ook eigen verkoop van Vertibus Liften uit Malta en de trapliften van Handicare en UP. 
Beide vennootschappen zijn samengevoegd en daarnaast hebben we alles uitgebreid naar 1 vennootschap waar de hulpbehoevende mensen centraal staan. 
Simplife vindt
200% service
geven superbelangrijk!

De showroom van Simplife is rolstoelvriendelijk toegankelijk